This month, I have a few photos of fire and costumes.
今月火の写真とコスプレの写真を更新しています.
Sangria
The west side of Cleveland is said to have many great restaurants compared to the east side. Thus far, I have seen little evidence. (My refusal to pay more than $20 for a meal may be a culprit.) My Mom suggested we try a nearby tapas restaurant called Sangria at the beginning of the month.
クリブランドの西側は美味しいレストランがたくさんあると言われています. 今まで証拠があまり見ません. (二十ドラ以上は払わないからなるほど.) 月始めにお母さんは近いサングリアと言うタパスのレストランをおすすみました.
The food turned out to be very good, and the Spanish coffee came with a performance that included fire and near spillage.
とても美味しくてスパニッシュコーヒーを盛ると火の興行ありました.
Wizard World Cleveland
At the end of the month I attended the Wizard World Cleveland comic book convention. I had a lot of trouble finding the convention center both on the map and in real life. This is because a very small park is built on top of the building, which goes down into the ground rather than rising above the city. From the south, there is very little indication that there is a building entrance on the other side of this strangely angled park.
月末にWizard World Clevelandと言う漫画のイベント出席しました。 地図と本場所にコンベンションセンターがみつけにくかったです.建物の上に小さい公園をたてられるんです。 建物はほとんど地下です. 南から公園の向かいに入口があることが見られませんでした.
(Foolishly, I did not take a photo of the actual entrance. My photography skills are rusty.)
(バカに入口の写真を取りませんでした. 撮影の腕が錆びました. … 正しい日本語ですか?)
The show was not terrible, but compared to the shows I have attended in Chicago and Tokyo, there is no comparison. It took less than an hour to walk the convention floor. I saw a few interesting costumes, but had to wait for a long time in between photo opportunities.
イベントは悪くないけどシカゴと東京のイベントに比べられません。 全部を見るの為に一時間以下かかりました。 上手なコスプレを少し見たけどいい写真のチャンスの間にたくさん待たなくてはいけませんでした。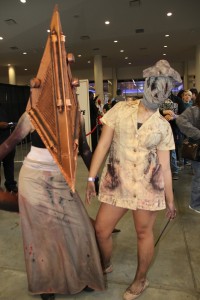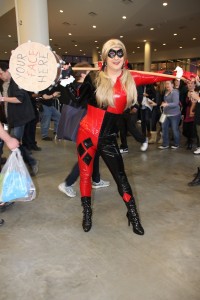 Tiffany Minx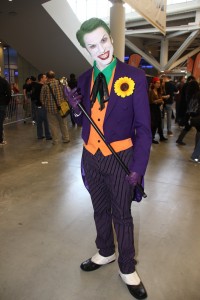 One Bad Day Cosplay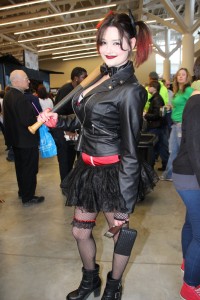 Sara Cirelli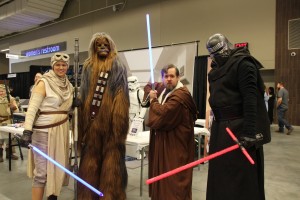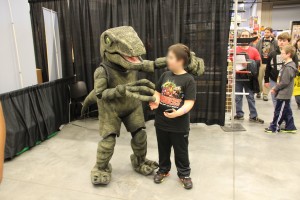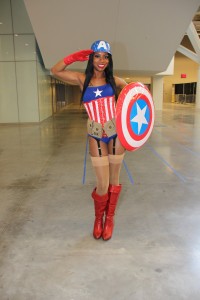 Kitty Hardy Cosplay
Although I imagine this is the best a city the size of Cleveland can do, I can not imagine I will return.
くりブランドの大きさの町にはこのイベントが一番いい漫画ショーが出来ると思います。 でも戻らないと思います。
Don't Tell Me How To Color!